eSIM Cards for International Students in the UK: Save Money and Stay Connected
Discover eSIM benefits for international students in the UK. Connect effortlessly with budget-friendly options and easy setup. Smoothen your UK journey with eSIM.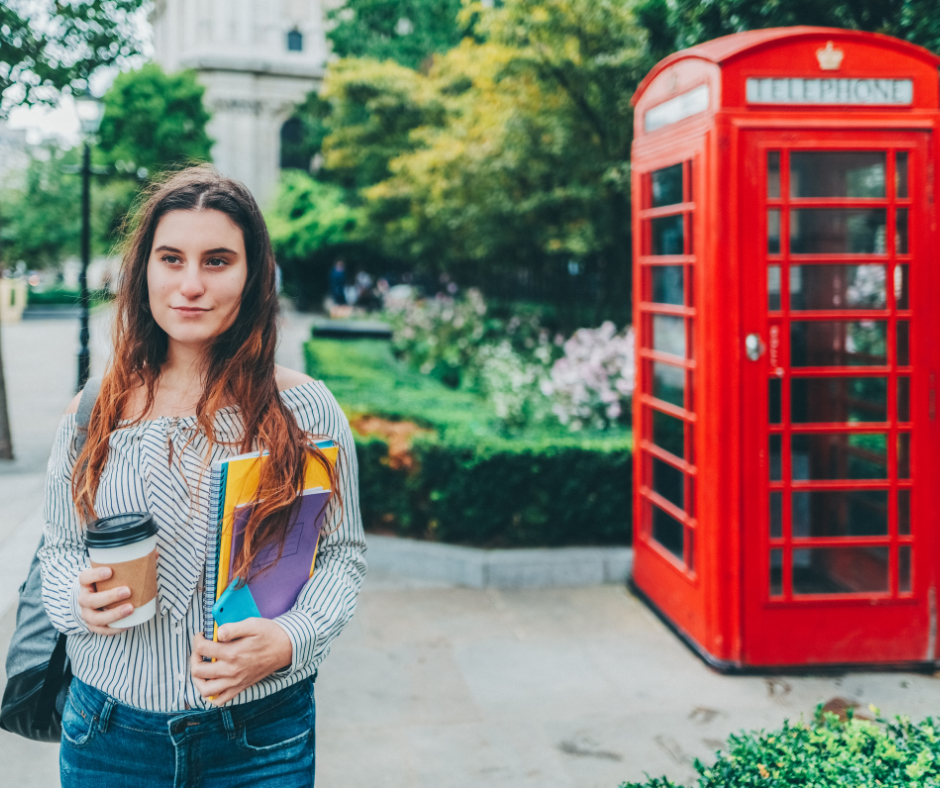 To our future scholars, congratulations on your first step out of school! Are you getting ready to start your academic journey in the United Kingdom? We understand that leaving your loved ones behind can be challenging, making staying in touch with friends and family crucial.
Traditional SIM cards and data plans often come with high costs and inconveniences. In contrast, eSIM UK solutions provide a seamless and budget-friendly alternative. For international students arriving in the UK, an eSIM card ensures immediate access to a reliable internet and data network without burning a hole in your wallet.
What's an eSIM, Anyway?
Before we dive in, let's clarify what an eSIM is. Short for "electronic SIM," an eSIM is a smart card embedded in your mobile phone that allows you to connect to a mobile phone network without a physical SIM card. It's compatible with most smartphones and offers plenty of benefits.

The Benefits of an eSIM
Now that we've covered the basics, here's why eSIMs are a game-changer for students:
Simplicity
Forget about visiting stores and filling out paperwork. With an eSIM, you can activate your phone number and data coverage online, even before leaving your home country. This ensures you're connected as soon as you land, making navigating maps and making payments easier.
Budget-Friendly
Traditional mobile plans often come with hidden fees and long-term contracts - for someone settling into a new country, that can be a massive burden. eSIMs offer prepaid data packages, allowing you to choose how much data you need. This helps you manage your budget and saves you from sneaky data roaming fees.
Easy to Use
Setting up an eSIM is a breeze, as the buying to activation process takes just a few minutes. If you ever face any issues or have questions, customer support is available around the clock to help.
Flexibility
With an eSIM, you're not tied down to any long-term contracts. This means you can adjust your data usage or switch plans based on your needs, whether for video-calling your family during the holidays or using data for coursework on the go.
How to Get Your Hands on an eSIM in the UK
As we said, getting an eSIM card for international students in the UK is a very straightforward process. All you need to do is follow these steps:
Browse packages and bundles from one of the best eSIM providers for international students.
Choose your data package based on your internet needs.
Proceed to purchase.
Follow the instructions you'll receive to install and activate your eSIM.
It's best to complete installation before you travel to the UK to ensure a seamless connection from the airport to your student accommodation.
Which eSIM is the Best for International Students in the UK?
While several mobile internet providers are available, choosing one that works for both your budget and needs is crucial. With MobiMatter, you can dig through a fantastic variety of plans to find some of the best eSIM cards in the UK for international students. Here are some top picks:
Validity: 30 days
Data: 50 GB
Price: 41.99 USD
Perfect for the data-hungry student who streams lectures and binge-watching shows. This is a data-only eSIM, meaning it doesn't come with a phone number. It's prepaid, with no contracts, and connects to the EE network with 4G LTE and 5G speeds.
Validity: 30 days
Data: 10 GB
Price: 15.99 USD
Ideal for those needing just enough data to keep in touch with family and friends back home, navigate the city you're based in, and handle assignments. Like the 50 GB option, it's a data-only eSIM with no contracts and full-speed data.
Validity: 30 days
Data: 20 GB
Price: 22.99 USD
This plan is great for students who plan to travel around Europe during study breaks. An eSIM like this balances data and cost, making it a versatile choice for various needs (especially if you make frequent trips across the continent).
Ready to Make the Switch?
Getting an eSIM card for international students in the UK is a no-brainer. It offers a hassle-free, budget-friendly way to stay connected with your loved ones back home. Its simplicity and flexibility make it an ideal choice for students looking to bridge the gap between their home country and their budding life in the UK.
What are you waiting for? Head over to MobiMatter and get your eSIM today to ease your transition into university life and guarantee continuous connectivity anywhere you go - from Brighton to Wales and everywhere in between.