eSIM in Japan: Seamless Connectivity and Travel Tips
Experience seamless travel with an eSIM in Japan. Dive into its benefits, top providers, and essential tips for an unforgettable journey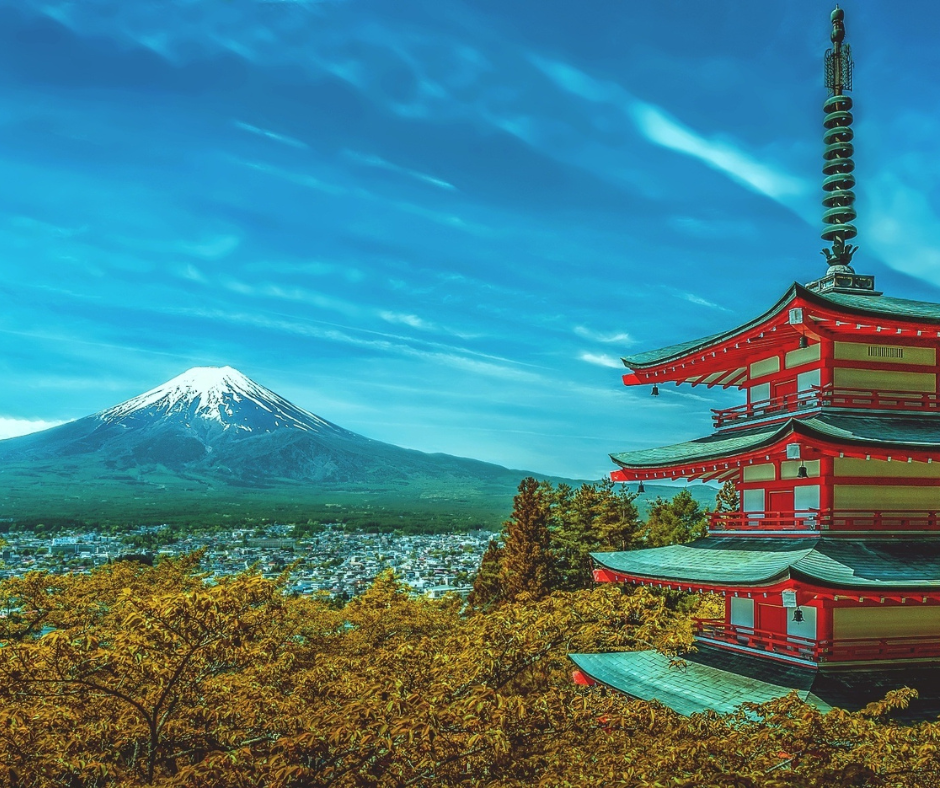 Japan attracts tourists from all over the world who want to immerse themselves in its unique culture and diverse attractions. From the breathtaking and serene cherry blossoms of Kyoto, to the stimulating sensory overload of Tokyo, the Land of the Rising Sun offers a captivating journey through history and innovation.  
In this article, we explore the advantages of travel eSIMs in Japan, showcasing the top eSIM for the country and providing a wealth of travel advice to help you make the most of your time there.
eSIM: Redefining Connectivity in Japan
Whether you're a seasoned traveller or a first-time visitor, navigating Japan requires constant access to information, and an eSIM can act as your guide and digital passport. Staying connected to the internet and having a reliable phone network is essential for most these days, but especially for those travelling to a new country - this is where eSIM technology comes into play.
If you don't know what an eSIM is, you can refer to this article, but to sum it up, an eSIM is a SIM card embedded within your device and eliminates the need for a physical SIM card. It offers multiple advantages over the traditional sim, which we highlight below.
Benefits of Using eSIM in Japan
1. Seamless Activation
Activating an eSIM is quick and straightforward. You should purchase and activate your eSIM plan before arriving in Japan, to ensure you have a local phone number and data plan ready to go once you land.
2. Cost-Effective Data Plans
eSIMs in Japan offer competitive and flexible data plan prices (that eliminate unexpected charges), making them a way more cost-effective choice for travellers than the classic SIM card. There's a plan to suit everyone's data needs, whether for a short trip or an extended one.
3. Reliable Network Connection
eSIMs offer access to reliable networks with no threat of abrupt interruptions in connection. This way, you can be sure that you'll never lose connection if you happen to run out of data suddenly.
The Best eSIM for Japan with MobiMatter
When choosing the best eSIM in Japan for tourists between a host of options, MobiMatter's Japan eSIMs rank amongst the best. MobiMatter offers flexible plans that are tailored to the specific needs of any traveller in Japan.
With MobiMatter, you reap the benefit of buying and setting up your eSIM ahead of time, saving yourself the hassle of searching for local SIM cards once you're there. MobiMatter's eSIM plans are created to give you enough data at affordable pricing to stay connected and save a little extra money to spend on your trip.
Japan Travel Tips for an Amazing Experience

While ensuring stable access to the internet is the first step to planning your trip, here are some other travel tips to take into consideration to ensure you get the most out of your visit:
1. Cultural Respect
Culture and tradition are highly valued in Japan. Be sure to familiarise yourself with common customs and etiquette beforehand, like bowing and removing your shoes when entering a home. Proper chopstick usage and not tipping at restaurants are also other customs to take into account that will show your respect for the culture.
2. Transportation
Japan's transportation system is known for its efficiency. If you plan on visiting several places in Japan, invest in a rail pass. The pass provides a significant discount on rail tickets and ensures you save extra money for other activities.
3. Cash Is King
While Japan is well known for being more technologically advanced than most, cash is still widely preferred, especially within smaller establishments. Make sure you have enough Yen on hand so that you don't risk the possibility of discovering that some places don't accept credit cards.
4. Local Cuisine
We're sure we don't have to tell you - but experiencing Japan's cuisine should be on your list of priorities. More than just sushi, ramen, and tempura, each region offers unique culinary specialities, and you should be adventurous and ready to try new things.
5. Language
While there will be signs and basic information available in English, it's still helpful to have some basic Japanese phrases at your disposal. This will not only assist your interactions with locals, but also earn you their respect.
6. Tourist Attractions
Japan boasts an overwhelming amount of must-see attractions, from the historic temples of Kyoto to the bustling streets of Shibuya. Meticulously planning your itinerary will mean you better manage your time and can make the most of your trip.
7. eSIM Connectivity
A reliable network connection is essential for most of the points mentioned above. Navigating this vast country will be made much easier by accessing things like maps and translation apps, and you'll be able to stay in touch with friends and family.
-
With the right eSIM for your needs and taking these travel tips into account, your trip to Japan is sure to be an unforgettable experience. Immerse yourself in the country's rich heritage, food, and attractions without sacrificing contact with loved ones back home, and have great memories to share once you're back.