eSIMs in Singapore: A Look at eSIMs for Travelers and Expats
Learn how to use eSIMs in Singapore for both travellers and expats. Discover how to buy, activate, and choose the right plan for seamless connectivity.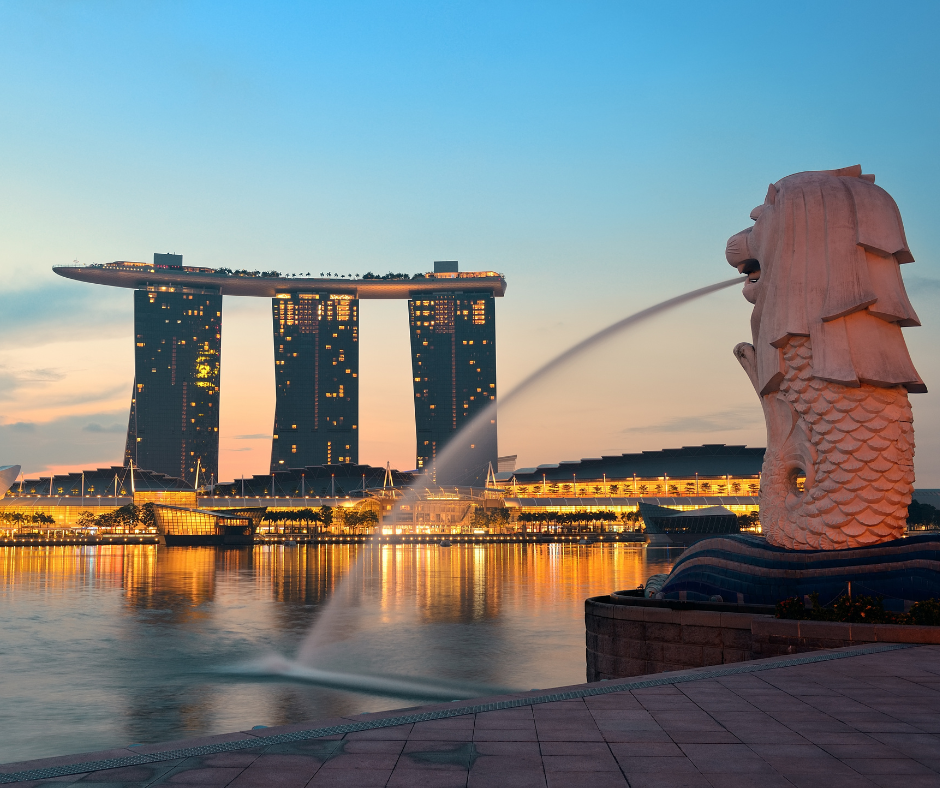 If you're an avid traveler, you may already be familiar with the rising trend of eSIM technology. If you're planning a trip to Singapore and wondering, "Is eSIM supported in Singapore?" rest assured, the answer is a definite yes. For those heading to the Lion City, an eSIM can do a world of good! Read on for a comprehensive resource on how to buy, activate, and manage an eSIM while in Singapore.

What are eSIMs?
For first-time learners, an eSIM is a digital SIM card that eliminates the need for a physical card, making it incredibly convenient to switch between carriers. If you want a more detailed explanation before continuing, read our article for a run-down on what is an eSIM.

eSIMs Availability in Singapore
Before diving into how eSIMs function in Singapore, let's touch on their widespread availability. Singapore boasts a range of carriers, such as 3 and TSimTech, offering eSIM plans for both short-term visitors and long-term residents.
So, if you're wondering if eSIMs are available in Singapore, the answer is a definitive yes—plus, you can purchase these plans online.
How Do I Use My eSIM in Singapore?
To use your eSIM in Singapore, you'll first need to ensure your device supports eSIMs. You'll find options in your phone's settings to configure your eSIM, switch lines, and even download your SIM profile.
The exact process may vary depending on the service provider and the device you're using. Typically, you'll either use the provider's mobile app or scan a QR code sent to you to activate your eSIM. Remember, you'll need an internet connection to activate your eSIM.
Regardless of your eSIM plan, ensure your device is compatible, as not all devices support eSIM technology.
eSIM Plans Available
Here is a list of some eSIM plans you might consider, along with some details that could be useful:
TSimTech's Asia 14 Countries 20 GB eSIM: Priced at 47.99 USD, this plan offers 20 GB of data and is valid for 30 days. It works in 14 Asian countries and is a data-only eSIM. The plan provides full data speeds with no daily limits and supports mobile hotspots.
3's Global 13 GB eSIM: This plan costs 39.99 USD and provides 13 GB of data with a 365-day validity. It works in over 71 destinations and has a Hong Kong phone number. The package includes 8GB of General data and 5GB of Social data usable for specific apps.
3's Singapore, Malaysia, and Thailand 15 GB eSIM: For just 9.99 USD, this plan offers 15 GB of data and is valid for 30 days. It works in Singapore, Malaysia, and Thailand and comes with a Hong Kong phone number.

For Travellers
One of the main benefits of using an eSIM as a traveller is the ease of switching between plans, especially if you're hopping between countries. Additionally, eSIMs allow you to activate a new plan while still abroad, providing a seamless transition and avoiding the hassle of finding a local SIM card upon arrival.
Another advantage for travelers is the immediate connectivity that eSIMs offer. There's no need to wait for a physical SIM card to be shipped or to find a retail location. This is particularly useful for business travelers who require an immediate, reliable connection upon landing.
For Expatriates
For expats and long-term residents in Singapore, eSIMs provide the convenience of having a local number without losing their home country number. With eSIMs, managing work commitments and staying in touch with family back home becomes more convenient and hassle-free.
eSIMs can also be an affordable option for expats, especially with plans that offer generous data allowances suitable for long-term stays. Moreover, eSIMs are highly adaptable, allowing you to effortlessly switch to a more suitable plan as your needs change over time.
About MobiMatter
As you navigate the world of eSIMs in Singapore, check out MobiMatter, a trusted online re-seller and distributor of mobile telecom services. MobiMatter simplifies the process of discovering, comparing, and purchasing mobile offers from partner telecom operators globally.
Their user-friendly platform allows for immediate activation of services, instant delivery and activation instructions for newly purchased eSIMs, and even options for ordering new physical SIMs. On top of that, MobiMatter is here to support you throughout your eSIM journey. If you encounter issues like activation errors or problems while switching between eSIMs, this troubleshooting guide offers solutions and customer support options.
-
eSIM technology in Singapore is a versatile and efficient solution for mobile connectivity, whether you're a traveller seeking flexibility or an expatriate looking for long-term convenience. With the ease of activation and the range of plans available, eSIMs are becoming an increasingly popular choice for staying connected in Singapore.