Saving Money with a Travel eSIM in the US
Discover how a travel eSIM can significantly reduce your US travel cost. Learn about its benefits and how it enhances your overall travel experience in the USA.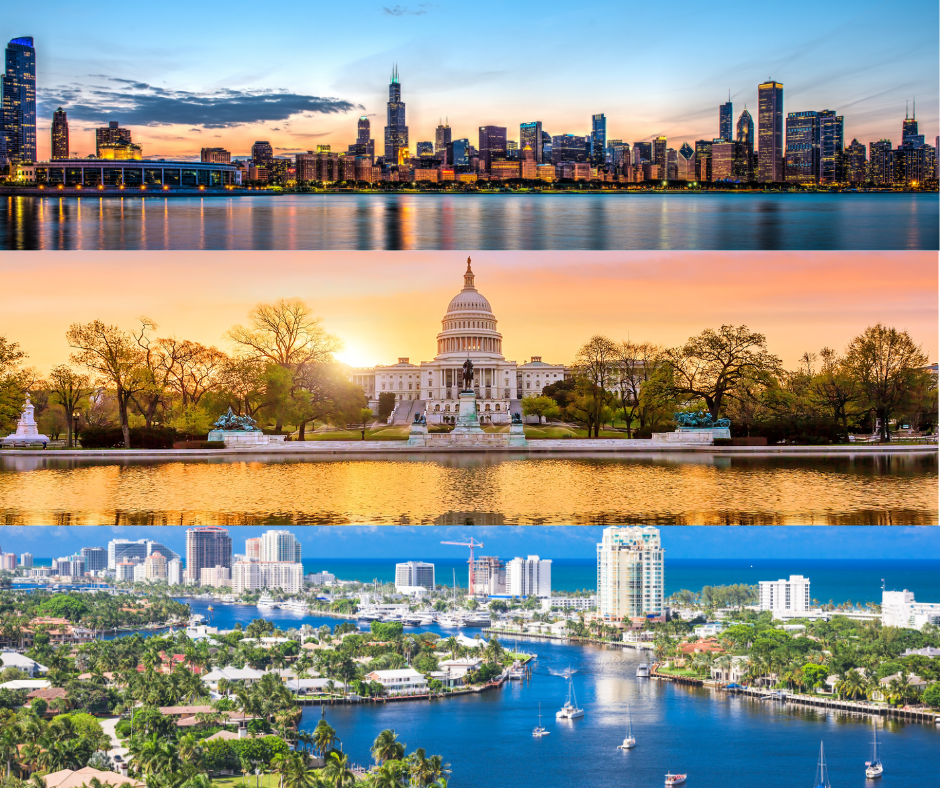 When planning a trip to the United States, it's important to consider the US travel cost. Expenses can quickly accumulate, including hotel fees and visa application expenses. However, there's one area where travelers can save significantly: connectivity costs. This is where the idea of a travel eSIM becomes useful.
Are you looking for an affordable way to stay connected while traveling in the US? Consider using a travel eSIM! This innovative solution eliminates the hassle of physical SIM cards, offering convenience and flexibility for those exploring different countries. But how does it actually save you money? Let's take a closer look.
US Travel Costs: What to Consider
The United States, with its diverse culture and vast landscapes, from the sunny beaches of Florida to the cowboy culture of Texas, is a dream destination for many visitors. However, the cost of travel can be a deterrent for some. The US travel cost includes various factors such as:
Visa fees: Depending on your country of citizenship, you may need to pay a visa application fee.
Hotel costs: The level of luxury and the guest rating of the hotel will significantly impact the cost.
Insurance: Travel insurance is a must-have for any trip, and the cost can vary based on the coverage level.
Connectivity: Staying connected while traveling can add up, especially when relying on hotel Wi-Fi or local SIM cards.
Staying connected while traveling is no longer a luxury but a necessity. Connectivity is paramount, whether it's for navigation, staying in touch with loved ones, or keeping up with work. Traditionally, travelers would rely on hotel Wi-Fi or purchase local SIM cards upon arrival. However, these options often come with challenges, including high costs and limited coverage.
Enter Travel eSIM
A travel eSIM can be a game-changer for those who frequently travel. An eSIM, also known as an embedded SIM, is a digital SIM that enables you to connect to a mobile network without needing a physical SIM card. As a traveller, you can set up your phone with a local network ahead of time, eliminating the need to purchase a local SIM upon arrival in your destination country.
Travel eSIM Savings
The primary benefit of a travel eSIM is the potential for significant savings. With a travel eSIM, you can avoid excessive roaming charges and enjoy cost-effective connectivity. You can choose a plan that suits your budget and needs without being tied to a specific network provider.
For instance, a prepaid eSIM for USA offers a variety of plans tailored to different travel budgets. Whether you're a budget traveller looking for basic connectivity or a luxury traveller needing high-speed data, there's a plan for you.
Additional Benefits of Travel eSIM
Beyond the travel eSIM savings, there are several other benefits. Here are a few:
Greater flexibility: You can switch between plans or providers without changing a physical SIM card. This is particularly beneficial for individuals who frequently travel to different countries.
Environmentally friendly: With no physical SIM cards to dispose of, eSIMs contribute to reducing electronic waste.
Seamless connectivity: With a travel eSIM, you can stay connected from the moment you land without the hassle of searching for a local SIM card or relying on hotel Wi-Fi.
The Future of Travel: eSIM
The future of travel is here, and it's digital. As technology continues to evolve, so do our travel habits and expectations. The eSIM is a prime example of this evolution. It's not just about cost savings; it's about enhancing the travel experience.
Imagine landing in the USA, turning on your phone, and immediately being connected—no more searching for Wi-Fi hotspots or buying local SIM cards. With a travel eSIM, you can hit the ground running and make the most of your trip.
Moreover, the eSIM is a testament to the growing trend of digitalisation in travel. From digital passports to mobile boarding passes, the travel industry is embracing technology to provide travelers a smoother, more convenient experience. The eSIM is a part of this digital revolution, offering a more straightforward, efficient way to stay connected while traveling.
Unleashing the Power of Travel eSIM
In conclusion, a travel eSIM is a practical solution for those seeking to reduce their US travel costs. It offers cost-effective connectivity, flexibility, and convenience, making it an excellent choice for modern travelers.
As the seasons change and the leaves turn, consider the benefits of a travel eSIM for your next trip. Whether you're a visa holder, a green card holder, or just a tourist in transit, the advantages of a travel eSIM are clear.
Learn more about getting an eSIM for your next USA trip today. Embrace the future of travel and start saving smart. Happy travels!