How to Set Up and Use MobiMatter Travel eSIM in Saudi Arabia on Your Vacation
Discover how to stay connected with loved ones and learn about Saudi Arabia's landmarks and attractions. Upgrade your travel experience with an eSIM solution.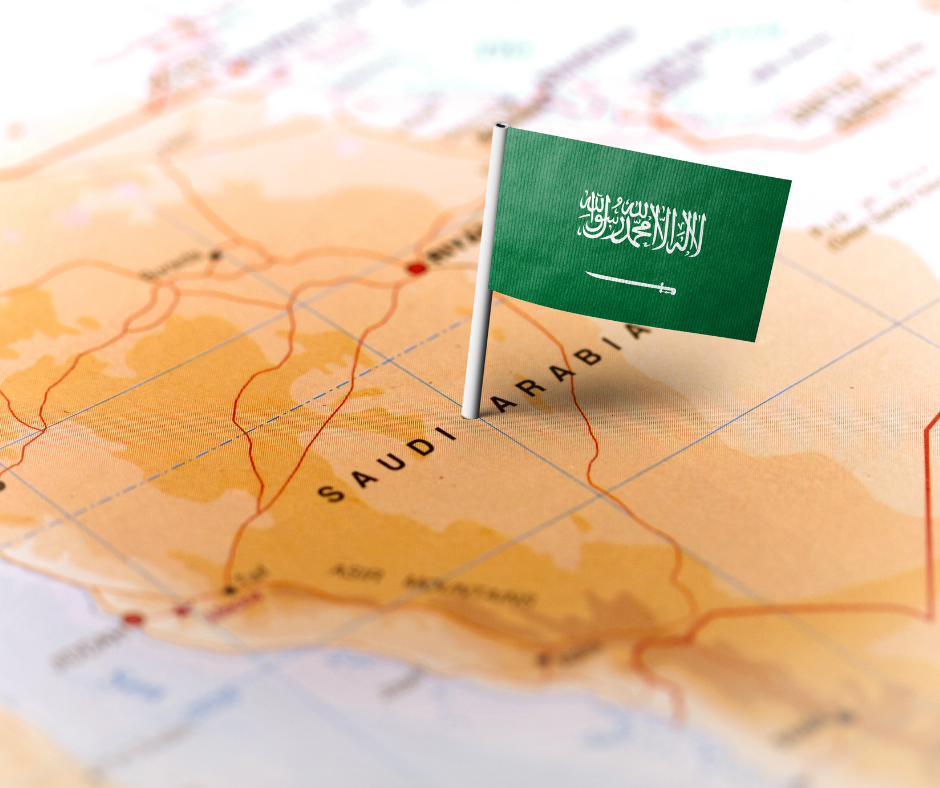 With its incredible landmarks, top tourist attractions, and undiscovered troves, traveling to Saudi Arabia can be an adventure of a lifetime. It's essential to stay connected with loved ones and be able to access information about these places. An eSIM in Saudi Arabia is a valuable and practical tool to help you stay connected during your stay.
The Beauty Of Saudi Arabia
Saudi Arabia is a land of contrasts and rich history. It attracts travellers from across the globe all year long. It offers a variety of landscapes and experiences just waiting to be discovered, from the vast sands of the "Rub' al Khali" desert to the contemporary towers of Riyadh.
Mecca and Medina, the holiest cities in Islam, draw millions of pilgrims annually. Let's not forget Al-Ula, an ancient Nabatean city and a UNESCO World Heritage Site, known for its rock-carved tombs, which showcases Saudi Arabia's rich cultural and historical diversity.
The Importance of Staying Connected
We live in an age that has transformed mobile phones into an essential part of our lives, and that alone makes maintaining connectivity while travelling a top need. A solid cell network is vital for navigation, communication, and sharing your journey with loved ones. However, international roaming charges can be costly, and purchasing local SIM cards may not always be convenient. This is the precise moment when eSIM technology is put to use since it provides a solution to these problems.
Understanding the Concept of eSIMs
Put simply, an eSIM is a digital SIM card that can be integrated into your device. It eliminates the necessity of having a physical SIM card. You can change carriers and plans without dealing with the drawbacks of exchanging physical SIM cards. eSIMs have garnered favor because of their convenience, adaptability, and cost-efficiency, making them a preference for travelers.
eSIM Technology in Saudi Arabia
eSIM technology has swiftly gained popularity in Saudi Arabia, revolutionising how residents and tourists handle mobile connectivity. In the Kingdom, eSIMs are a convenient substitute for conventional physical SIM cards. Thanks to the emergence of eSIM technology, users can effortlessly transition between mobile network providers and data packages without physically replacing SIM cards. This feature benefits travellers since it allows them to instantly select and activate a local carrier's plan and spares the inconvenience of searching for a physical SIM card.
This development makes it easier to set up and manage mobile connectivity, and it also improves the user experience overall by providing quick and trouble-free access to several network services throughout the Kingdom. As eSIM technology progresses, it stands ready to continue reshaping how individuals establish connections in Saudi Arabia.
eSIM Service Providers in Saudi Arabia
Prominent telecommunications giants in Saudi Arabia, such as STC, Mobily, and Zain, have wholeheartedly embraced eSIM technology!
They're currently unveiling a dynamic range of data plans meticulously tailored to cater to your requirements and preferences, thus continuously maximizing eSIM in Saudi Arabia heralds a transformative era, guaranteeing a seamless and interconnected experience for all.
How To Obtain eSIM in Saudi Arabia
Acquiring an eSIM for your expedition to the Kingdom of Saudi Arabia is an effortless and straightforward process. Here's how to procure and activate your eSIM in Saudi Arabia:
1. Verify Device Compatibility: Confirm that your smartphone or device is equipped with eSIM technology.
2. Choose a Provider: Research the local service providers in Saudi Arabia and select the one that offers the most suitable coverage and data plans to meet your requirements.
3. Obtain an eSIM: You have the option to acquire an eSIM in Saudi Arabia either online through the carrier's website or by visiting their physical outlets. They will provide you with a QR code, which you will scan to activate the eSIM on your device.
4. Activate the eSIM: Adhere to the carrier's guidelines to activate your eSIM by yourself. Typically, this entails scanning the QR code and verifying the activation.
5. Relish Your Journey: After successfully activating your eSIM, you're all set to embark on your Saudi Arabian adventure with a dependable, readily accessible mobile connection.
MobiMatter: Your Trusted eSIM Companion
Explore the marvels of Saudi Arabia with MobiMatter! Staying connected with your loved ones and accessing important information is crucial for a seamless and enriching travel experience. With MobiMatter, find your ideal eSIM, reap incredible benefits, and ensure uninterrupted connectivity throughout your trip. Secure an eSIM in Saudi Arabia, and elevate your travel experience with MobiMatter's nonstop, connected travel guarantee.

Learn more about the best eSIMs in Middle East for seamless connectivity across the region.