Is eSIM Available in Thailand: A Guide for Tourists, Business Travellers, and Long-Term Visitors
Your go-to guide for Thailand travel eSIMs. Learn how to choose, activate, and manage plans for tourists, business travelers, and long-term visitors.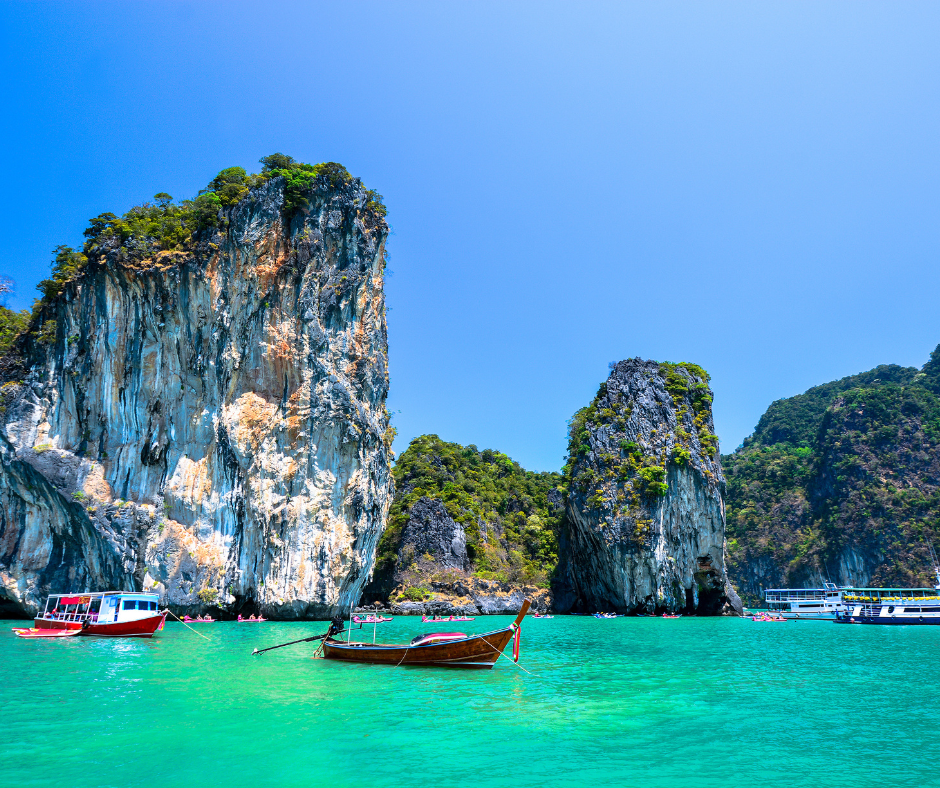 Jetting off to Thailand, but still need to sort out how to stay connected? Want to know how you can get data connectivity anywhere you go? Look no further! Read on for a crash course on eSIMs in Thailand, from purchasing and activating it to making the most out of it during your stay. By the end, we'll have answered, "is eSIMs available in Thailand?" and more so you can navigate this tourist destination with ease.
Wait! Before we dive in, if you're just learning about eSIMs, check out our article for a detailed explanation.
eSIM Availability in Thailand
So, is eSIM available in Thailand? Absolutely! Instead of worrying about data roaming or figuring out if your internet provider can help you, Thailand offers eSIM services through top providers like dtac, 3, and TSimTech. These mobile network providers have various package options for tourists, business travellers, and long-term visitors. You can easily purchase these plans online - an added convenience for those who prefer to sort out their connectivity needs before landing in the country.
Activation Process
Activating your eSIM in Thailand is a breeze. As opposed to the possible mishaps that come with physical SIM cards, this process is entirely digital.
After purchasing your plan online, you'll receive a QR code. Scan this code using your mobile device's settings to activate the eSIM. While the activation process is generally straightforward, some internet service providers may have specific steps, so follow their instructions.
Tip: Check if your device is compatible before following through on your plan.
eSIM Plans Available in Thailand
Here are some of the best eSIM plans to consider:
Each plan offers unique benefits, from broad geographical coverage to generous data packages. Whether you're a tourist, a business traveller, or staying in Thailand for an extended period, there's likely a Thailand eSIM plan that fits your data usage needs.
For Tourists
If you plan to travel to Thailand for a vacation, eSIMs are your best friend for instant connectivity. Forget the hassle of waiting for a physical SIM or hunting down a store as soon as you land. Especially if you've got a jam-packed itinerary, eSIMs let you hit the ground running. Plus, they're very flexible. So, if you suddenly decide to extend your Thai adventure or hop over to a neighbouring country, tweaking your tourist eSIM mobile plan is a breeze.
For Business Travelers
Are you touching down in Thailand for work? Reliable internet isn't a luxury; it's a must. With eSIMs, you're connected when you step off the plane—perfect for catching up on emails or preparing for that big meeting. And if you're in town for a while, some eSIM plans come with extended validity, so running out of data is one less thing to worry about. Need to switch plans at the last minute? No problem. eSIMs adapt to your ever-changing schedule, letting you focus on nailing that business deal.
For Long-Term Visitors
Want to plan an extended stay in Thailand? eSIMs offer the flexibility and cost-effectiveness you crave. Whether your data needs fluctuate or you're juggling calls between your Thai and home country numbers, eSIMs have got you covered. Plus, it's super easy to keep tabs on your data usage through your phone settings or the carrier's app. So you can spend less time worrying about your mobile plan and more time enjoying your long-term Thai experience.
Your One-Stop Shop for eSIMs in Thailand
For a hassle-free way to stay connected in Thailand, MobiMatter is your go-to online platform for all things eSIM. From discovering and comparing plans to instant activation and delivery, MobiMatter streamlines the entire process so you can stay focused on your connection.

Wondering if eSIMs are available in Thailand? Rest assured, they are an increasingly popular and efficient choice for tourists, business travellers, and long-term visitors. With MobiMatter, you'll find all the answers and solutions you need for seamless mobile connectivity in Thailand.