Unlocking Data Savings: Your Essential Guide to eSIM Usage in Europe
Explore how to save data while traveling in Europe with our guide. Learn some practical tips to reduce data usage on the go and how a digital SIM card can help.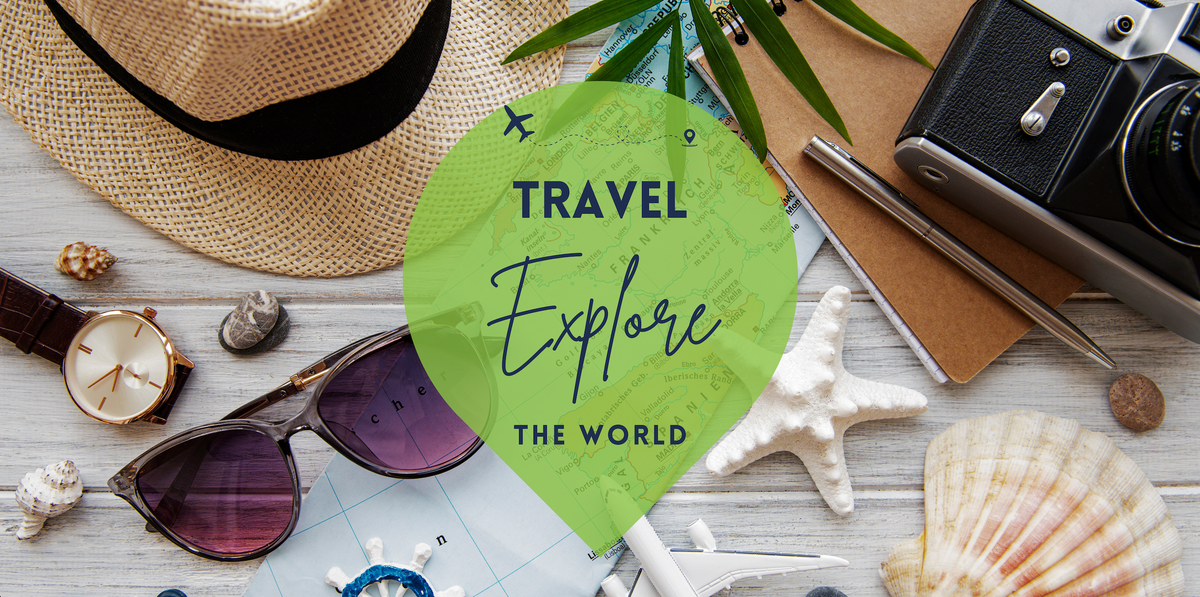 Managing data usage while on the go is a crucial aspect of travel. Whether it's for navigating unfamiliar streets, staying connected with loved ones, or keeping up with work, data has become an essential travel companion.
But how can you ensure data savings while travelling, especially in a diverse continent like Europe? The answer lies in using a digital SIM card.
1. Understanding Travel Data Usage
Travel data usage can vary significantly depending on your activities. Streaming videos, using navigation apps, or constantly checking your emails can quickly consume your data. However, with a MobiMatter eSIM, you can control your data usage more effectively, ensuring you have enough data in the middle of your trip.
2. Limit Background Data
Limiting background data is one of the most effective ways to reduce data usage when you travel. Many apps update and refresh in the background, syncing emails, refreshing social feeds, fetching photos and videos, and more. This not only keeps your apps up-to-date but also drains your data.
For iOS devices: go to Settings, tap General, tap Background App Refresh and turn it off.
For Android devices: go to Settings, tap Connections, then Data Usage. From the Mobile section, tap Mobile data usage, select an app from the usage graph, and turn off Allow background data usage.
3. Use Prepaid Data Cards for Travel
Prepaid data cards for travel, like the MobiMatter eSIM, are a great way to manage your data usage. They allow you to pay for a set amount of data upfront, which can help you budget your data usage more effectively. Check out MobiMatter's range of eSIMs for Europe here and find the one that suits your travel needs best.
4. Optimize Your Smartphone Settings
Most smartphones have a Data Saver or Low Data Mode that can help reduce data usage. This mode limits the amount of data that apps can use in the background, helping to extend your data plan. It also pauses automatic updates and downloads that often occur in the background. By using this feature, you can significantly reduce your data usage and make your plan last longer.
5. Use Offline Maps
Navigation apps like Google Maps are essential for any traveller. However, they can consume a lot of data. To save data, consider using the offline maps feature. You can download the maps you need with a Wi-Fi connection and use them later without any data.
6. Connect to Wi-Fi Whenever Possible
Make sure to get network connection as often as you can. It's a great way to save data! Whether in a café, hotel, or airport, use free Wi-Fi connections to update your apps, download content, and more.
7. Monitor Your Data Usage
Most smartphones have a built-in feature that allows you to monitor your data usage. This feature provides a detailed breakdown of your data usage by each app, allowing you to identify which apps are consuming the most data. By regularly monitoring your data usage, you can make informed decisions about which apps to limit or restrict, helping you to save data.
8. Choose the Right Roaming Plan
Choosing the right roaming plan is crucial for data savings while travelling. MobiMatter offers a variety of eSIMs for Europe, each tailored to different types of data usage. Whether you're a light user who mainly uses data for emails and web browsing or a heavy user who streams videos and uses data-intensive apps, there's a plan for you.
The 20 GB plan is perfect for those who need a lot of data on the go. It's ideal for business travellers, bloggers, or anyone who needs to stay connected constantly.
The 10 GB and 5 GB plans are great for average users. These plans offer enough data for regular browsing, social media, and streaming.
The 3 GB plan is designed for light users. It's perfect for those who plan to use data sparingly, mainly for emails, maps, and light web browsing.
By choosing the right plan for your needs, you can ensure that you're not paying for data you don't need or running out of data when you need it most. This is one of the key strategies for achieving data savings while travelling.
9. Limit Streaming and Download Content
Streaming videos or music can consume a lot of data. Instead, consider downloading content with a Wi-Fi connection and enjoy it offline later. Also, many streaming apps offer quality settings. Lowering the quality of streaming can also reduce data usage. For instance, you can change the video quality settings on YouTube or Netflix to save data.
10. Be Smart with Your Apps
Some apps consume more data than others. Social media apps, for example, can use a lot of data because they often auto-play videos and constantly refresh feeds. Consider adjusting the settings on these apps to reduce their data usage.
Wrapping Up
With these ten tips and the right digital SIM card from MobiMatter, you can enjoy your trip without worrying about data costs. The power of eSIM technology and the advantages of MobiMatter make it an ideal choice for travelers seeking to optimize their data usage. Start planning your European adventure today with MobiMatter eSIMs!