Traveling in South Korea with eSIMs: Convenience and Savings
Get the most out of your travels to South Korea with eSIMs. Dive into the benefits in terms of convenience and savings, as well as tips for exploring South Korea and top eSIM providers.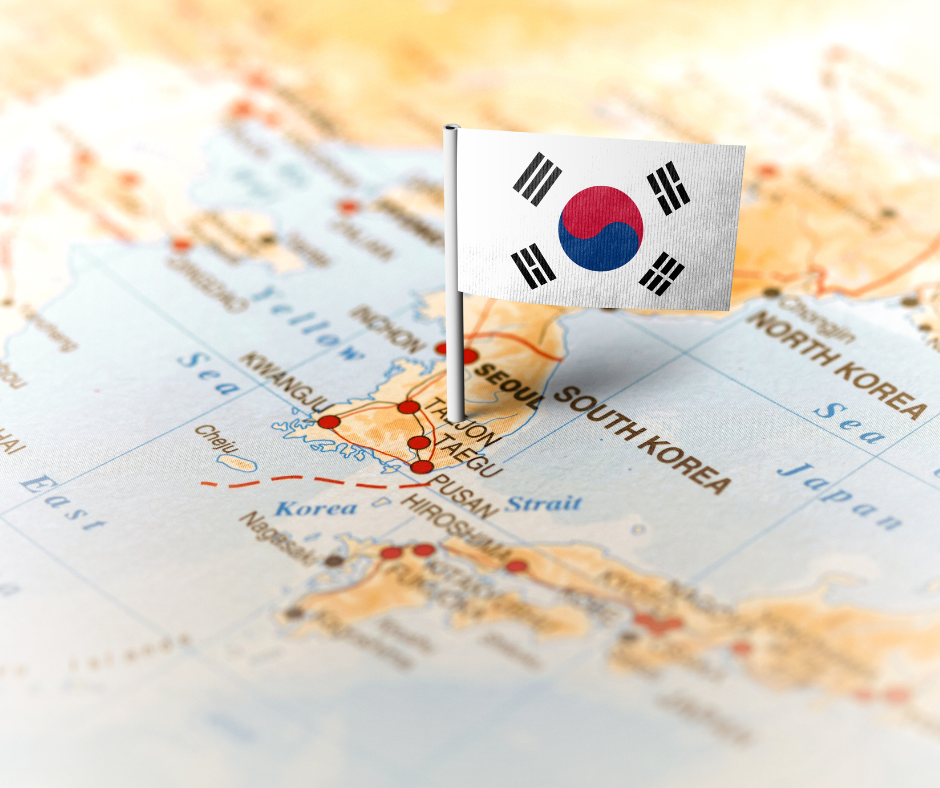 South Korea is increasingly becoming one of the most popular tourist destinations for a number of reasons, including its beautiful scenery, rich history, and lively culture and urban centers. Exploring this busy and bustling country is an exciting experience, and having access to data to help you navigate your trip, shouldn't be a struggle.
In this article, we explore some of the most popular tourist attractions the country has to offer, as well as the ways a South Korea eSIM can help you enjoy your trip without having to worry about the hassle of data roaming.
The eSIM Advantage for Travelers in South Korea
Visiting South Korea is an opportunity to discover stunning landscapes, fascinating historical sites, and enjoy a culinary adventure like no other. To fully immerse yourself in this experience, it's important to have a trustworthy and inexpensive method of maintaining contact with the outside world. Here's where electronic SIM cards come in handy.
The groundbreaking eSIM technology has done away with the traditional SIM card. Since the SIM information is embedded directly into your device, you can easily switch between multiple mobile data plans and providers. This adaptability is useful for staying connected in all parts of South Korea, but comes especially in handy in hectic Seoul and the demilitarized zone.
Benefits of Using eSIMs in South Korea
1. Convenience
The ease of use provided by eSIMs is arguably one of the most significant benefits for consumers in South Korea. You won't have to worry about finding a local SIM card and paying roaming fees on your SIM card from back home anymore. A data plan tailored to your trip can be purchased in advance and activated using an eSIM.
2. Savings
The high costs associated with using a roaming SIM card are also avoided with eSIMs. With an eSIM, you may access local mobile data plans at a fraction of the cost, keeping you connected without breaking the bank with unexpected charges.
3. Seamless Connectivity
eSIMs provide seamless connectivity. No matter where in South Korea your travels take you, you'll always have access to a local network, ensuring that you're always a call or message away from transportation updates, travel tips, or emergency services.
Exploring South Korea
There's an abundance of must-see attractions and tourist hotspots in South Korea. The capital city of Seoul is home to both modern and age-old tourist hotspots. From the futuristic Dongdaemun Design Plaza to the ancient palaces of Gyeongbokgung and Changdeokgung, the capital provides a rich tapestry of experiences.
Busan is home to another widely popular attraction: Haeundae Beach, as well as lively marketplaces like the Jagalchi Fish Market and the colourful streets of the Gamcheon Culture Village.
Jeju Island is a paradise for nature lovers, with attractions including Hallasan National Park and the stunning Manjanggul Cave. Home to several sites that have been designated as World Heritage by UNESCO, the island is definitely one to visit.
These are just a handful of the top attractions in South Korea; a South Korea eSIM ensures that you can stay connected at all times so that you can have access to trip essentials like offline maps and translation services. With the money you save using an eSIM, you can also enjoy more of South Korea's delicious cuisine, fascinating culture, and convenient public transit.
Introducing MobiMatter eSIM for South Korea
MobiMatter's South Korea eSIM is highly recommended as the best eSIM for use in South Korea. There's an assortment of eSIM packages available, tailored to travelers' specific needs.
With MobiMatter, you can easily buy and activate your eSIM before leaving for South Korea. This way, you won't have to waste time hunting down local SIM cards and getting set up with a local phone number and data plan the moment you land.
MobiMatter's South Korea eSIM plans are made to give you plenty of data for your trip, and the flexibility of a tailored plan. This way, you can get around easily, keep in touch with other travelers, and look up any facts you may need. The inexpensive prices of these packages will leave you with more money to spend on seeing South Korea's sights.
Traveling Smart with eSIMs in South Korea
If you're looking for ways to make the most of your time in South Korea without breaking the bank, eSIMs aren't the only things you should consider. Think about taking advantage of the city's public transit options, including the convenient subways found in most big cities, which may save you money and be navigated with ease.
You can save money and get a taste of real (great) Korean food by eating at a local food stall or stand instead of at a restaurant. The myriad of natural attractions to check out also underlines the fact that you don't need to spend too much money to have a great experience in this beautiful country.
Using a South Korea eSIM while visiting the country is both a money, and time-saving option. These digital SIM cards guarantee consistent connectivity, let you avoid costly roaming fees, and give you access to low-priced local mobile data plans. Staying in touch when traveling around South Korea is now easier than ever with a trusted eSIM provider.